Club History
In the early 1960's a small group of 18/20 year old walkers/cyclists/cavers in the Derby area met up as a result of climbing & walking excursions organised at a local Youth Club by teacher John Brailsford, climber and mountaineer. These were at first to the Derbyshire grit stone edges, but later to the Lakes, Scotland and the Alps. The Youth Club obtained the use of a wooden 'hut' at Longnor, Derbyshire which was fitted out with bunks, and used for about 3 or 4 years as a base for walking. During this period some joined a local Derby walking club to benefit from their organised 'transport laid on' Sunday meets. Coaches were used for weekend away meets in the Lakes, Wales, etc. staying in Youth Hostels or camping. The 'hard core' group plus others, which could total 20 or thereabouts, were away most weekends to walk or climb, often camping, hostelling or sleeping in barns, etc. As we became more confident in our climbing/mountaineering skills, independent activities spread to the Alps, Austria, Switzerland & Norway. These ventures gave us great enjoyment and a wish to 'live' in the hills, but we had to work in the week to enjoy the weekends, and we began to see the merits of clubs that owned a hut for overnight accommodation in a suitable area.
Trying to persuade the walking club to acquire a hut and failing, focused the groups' attention on trying to acquire their own premises.
A small group whilst climbing in the Alps in 1965 met Martin Jackson*, from Cheshire, and agreed to meet up back home. As a result of this meeting Martin became aware that this group of Derby based climbers/mountaineers were interested in acquiring a hut. Martin and some friends were in the process of starting a club, having already obtained a lease on a property. Later, as a result of a lack of interest by his friends, Martin offered the lease on the derelict stable in North Wales to us. Our first viewing of the hut was in February 1966** whist on a weekend stay at Bryn Gwynant Youth Hostel. This led to the instigation and formation of the 'Clogwyn Mountaineering Club' to administer and account for the hut. Although this took place in the spring of 1966, the first minutes of a club meeting were not until Sunday 9th February 1969.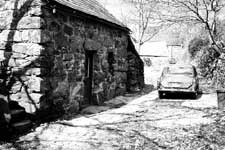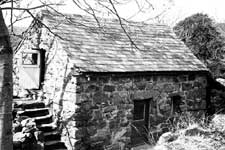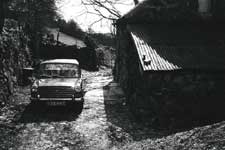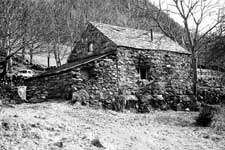 In between continuing to enjoy our climbing and mountaineering activities at home and away, we found time to carry out many improvements on the stable, including new floors, re-slating the roof, digging out & constructing the septic tank (over approx 2 years!), installing water & electricity, and many more associated tasks.
Today, as a result of John Brailsford showing and guiding some of the founder members into climbing/mountaineering, a small active club exists with a hut, the 'Old Stable' on the Clough Williams Ellis estate in the Croesor valley. It is a place we are proud of and provides comfortable accommodation in a splendid location with good local facilities for all outdoor pursuits. The club continues to be active in most aspects of outdoor activities, with regular walking, climbing and social meets.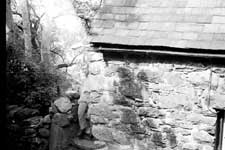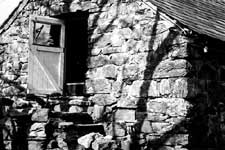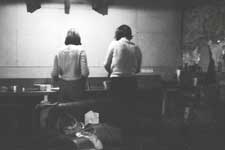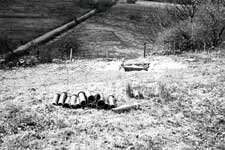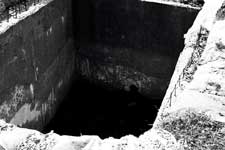 * Martin Jackson later became our first Honorary Member.
** Ref. Photos upstairs @ Hut of first visit in Feb 1966. Photos Roger Paulson.